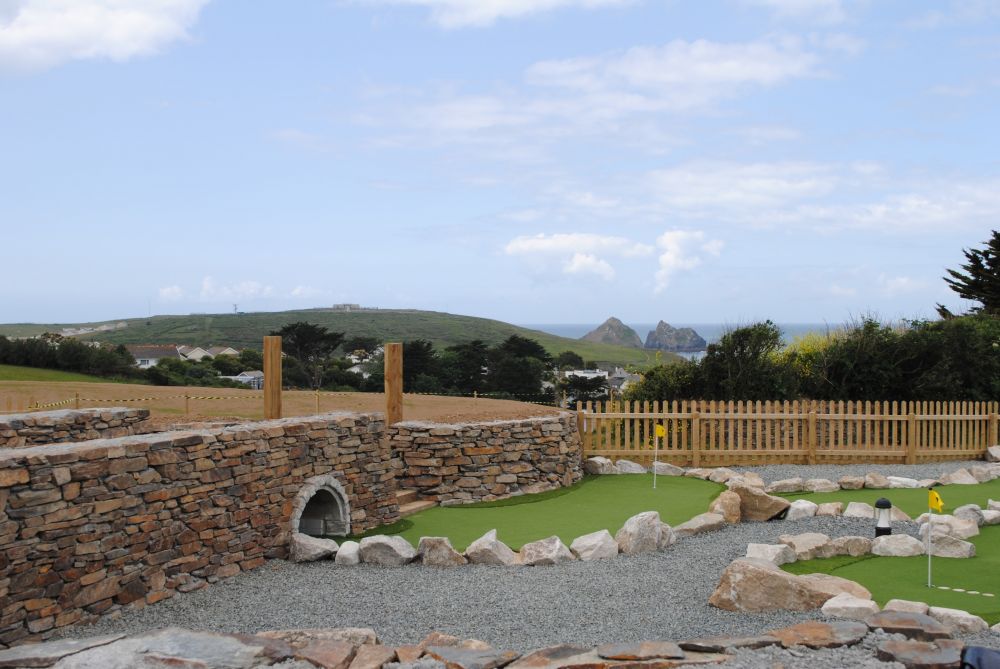 Holywell Bay Golf has unveiled its all-new Mini-Golf Course and is inviting families and friends to enjoy the thrills and spills for a 'hole' lot of fun this summer.
The 16-hole course is packed with challenges meaning even the most experienced golfers will have a ball. Players need to negotiate their way around obstacles, conquer tricky shots and perfect their short game on the mini greens.
From putting over bridges, navigating around granite rocks and aiming through tunnels, this is a family-friendly course that is a feast of fun.
Water sports fans can also test their skills on the course which features a pond, waterfall and even a water fountain.
There's a multiple hole challenge to up the ante and help friends and families uncover who is secretly the most competitive of the group.
With views stretching across the sand dunes leading down to Holywell Bay and out to iconic Gull Rocks, this is surely one of Cornwall's most scenic Mini Golf courses.
Open all year round the course is the latest addition to Holywell Bay Golf and Trevornick Holiday Park Manager Adrian is hoping families will swing into action this summer.
"Our 18-hole par 3 course and the pitch and putt courses are hugely popular, but we wanted to offer families with little one's something and possibly inspire a future generation of golfers to take up the sport."
"The new Mini Golf course has been really fun to create and myself and the team had a great time when we trialled it for the first time," he added.
The Mini Golf at Holywell Bay is open now and prices are £4 for children and £6 for adults plus there are tasty snack and drinks on offer at Woody's Bar.
Book online today for an extra 10% off ticket prices!