Here at Holywell Bay Golf we have a 'no dress code' policy so all you really need are a set of clubs (which are included in the price) and golf balls (available from the shop for a 50p deposit). However we've thought of a few essentials that are handy to have on the golf course, some of them might even make you play a better game!
Spare golf balls – it might seem obvious but you will need more than you think!
Umbrella – we do like to think of Cornwall being the sunshine county; however it quite often rains…or pours –a good umbrella will mean that you can stay on the course during all weather (and it can be used for shade during a heatwave).
Pencils or pen for keeping your score – don't rely on your friend's memory they will make sure that you lose!
A golf ball marker. Refer to point 1!
A towel to clean the mud off your clubs – ok! It's only a suggestion you might not need it.
Drink and snacks –it's a good 3-4 hours round our course and we wouldn't you getting dehydrated or hungry -it might put you off your game!
If you are new to the 'game' you might want to take a rule book.
Sun cream and sunglasses – these can be used to disguise the disappointment in your eyes when you lose or the smugness when you win.
All that's left now, is to book your round. Do it online here and you can save 10%.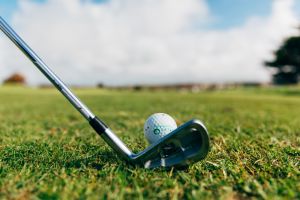 See you on the course!